Our team has provided creative, technical and management expertise since 2017 for this fast growing institution and we are proud to partner the upcoming US Tour following a successful major exhibition in Berlin.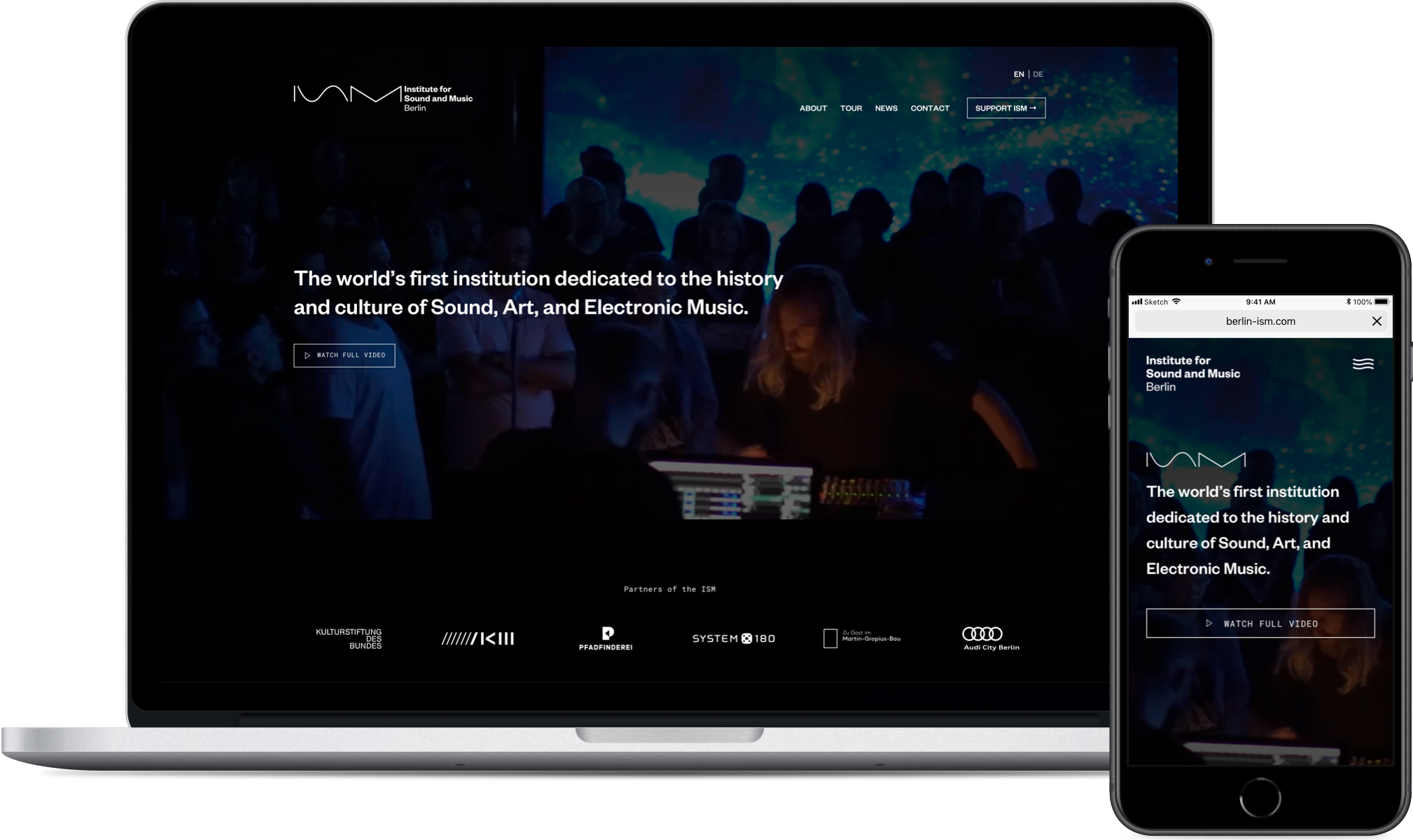 The Institute for Sound and Music e.V. is a Berlin-based non-profit organization dedicated to the culture of Sound, Immersive Art, and Electronic Music.
The ISM is raising support and awareness for its ultimate goal to establish a new and permanent home for a cutting-edge museum experience in Berlin, through a series of three global touring exhibitions.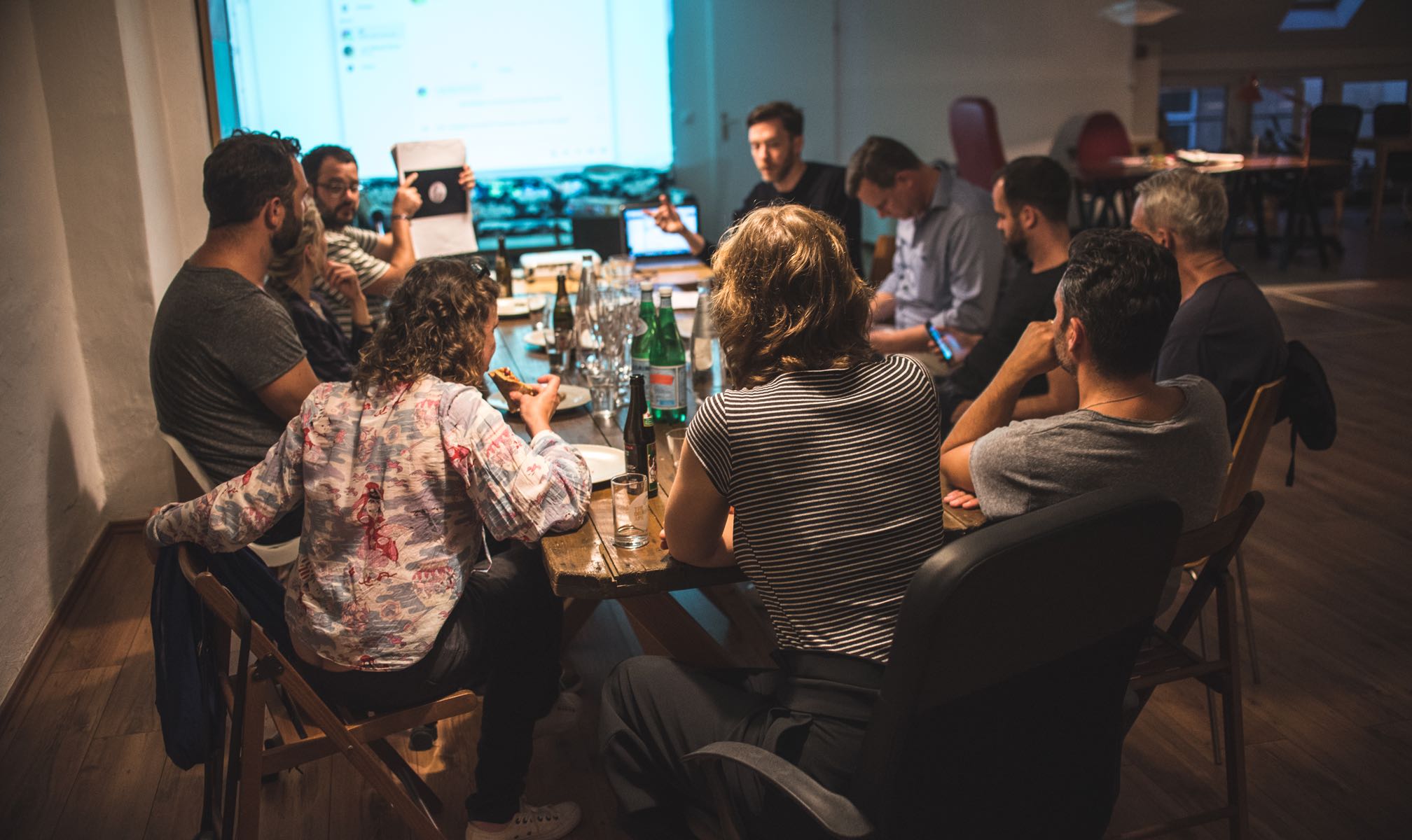 Our partnership with ISM focuses on the branding, design and build for all digital and print communications. We have used our expertise to deliver a media rich website which focuses on the core conversion goals of the organisation.
In addition, we are handling social media and press announcements, including the necessary media assets, delivery partners and copy writing.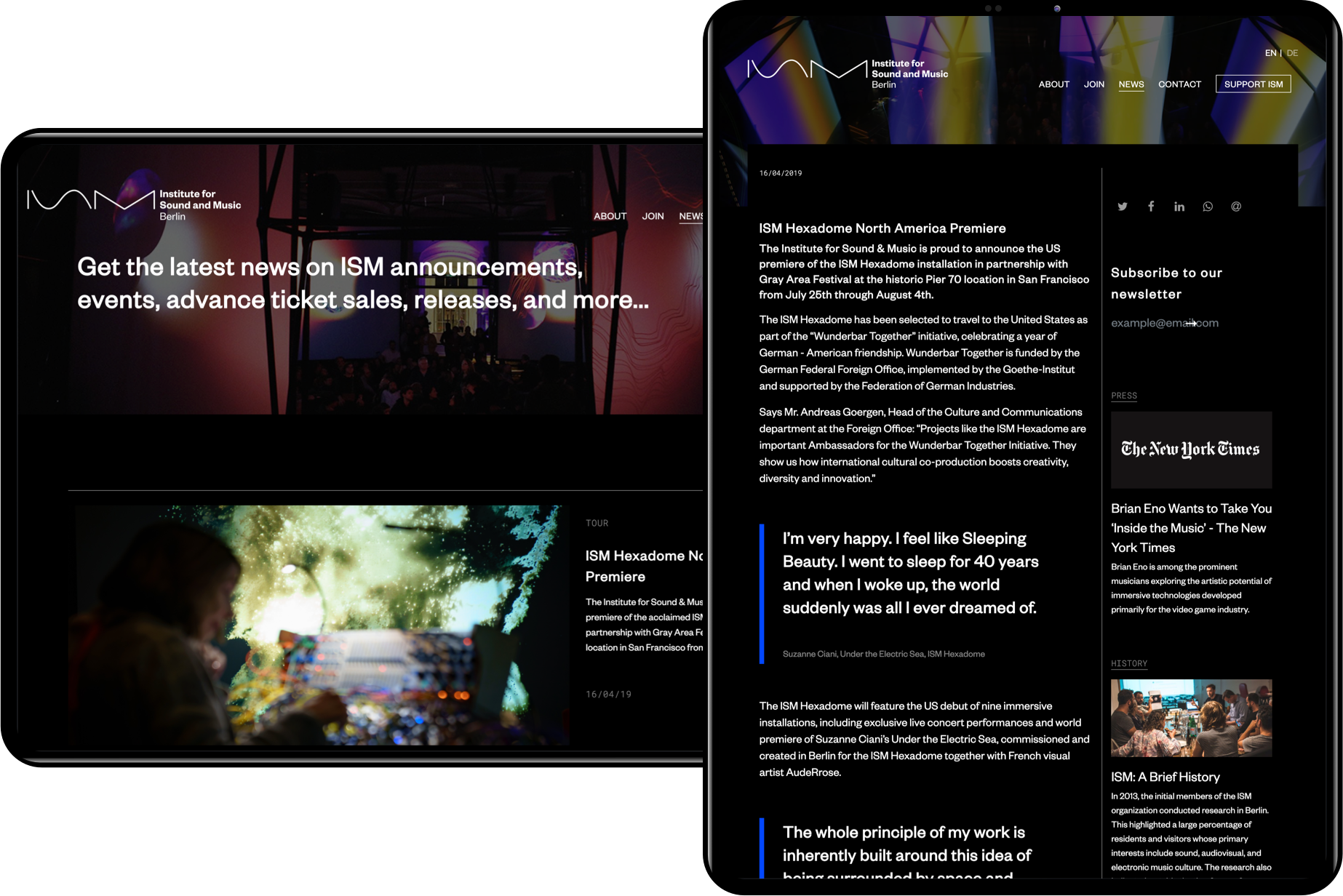 Project management is core to the success of the non-profit, our team are working with Asana, liasing with other members and playing an active role in weekly face-to-face meetings to ensure things are running smoothly.
Co-ordination and partnership of the extremely successful audio-visual exhibition was a highlight of 2018, held at the prestigious Gropius-Bau museum and gallery in Berlin.