Okta Partner: Squareball's Official Partnership with Okta
Our official partnership with Okta leverages our core Identity & Management expertise, coupled with our Okta certified Administrators, Developers, and Consultants.
Okta has been named the leader in the Gartner Magic Quadrant for Access Management for the fourth consecutive year. Squareball is an official Okta partner and certified Okta solution provider for Okta.
Squareball - A Leading Okta Partner
Squareball is a product engineering and identity consultancy based in Berlin. The company specialises in the definition, design, and development of IAM-oriented apps, platforms, internal systems and services. As an Identity as a Service company, Okta provides a secure foundation to protect your team, customer base, and valuable information.
The Squareball team is a trusted and certified partner and solution provider for Okta. This includes developer, management, administration, and consultant expertise.
We provide global enterprises and ambitious startups with expert information and resources for full-service definition, implementation, rollout, support, and governance for Identity solutions. We handle Workforce (B2E), B2B, and B2C use cases. With our combined partner experience, we can help you get your customer, client, and team identity management systems in place.
Our certified Identity team offers a broad range of expertise across multiple implementation services including configuration & administration, app integration, API integration, and project governance and strategy. If you are having difficulties with an application or identity management app, our services can help you resolve the issue and improve user experience.
Our IAM credentials are complemented by decades of experience in full-stack development, cloud infrastructure, Dev Ops, UX, and product management.


Our Services
Planning & Governance

- Discovery & Definition

- Proof of Concept

- User Loading Strategy

- Environment requirements

- Functional requirements

- Directory Integrations

- Discovery & definition

- Deployment Strategy

- Project Management

- Roadmap Planning

- Reporting & Analytics

Workforce & B2E

- Active Directory and LDAP

- HR-as-a-master

- HR integrations

- Desktop SSO Windows

- SAML integrations

- SAML federation

- Single Sign-On ("SSO")

- Multi-Factor Authentication

- Data migration strategy

- Provisioning/Deprovisioning

Customer Identity

- OIDC and SAML Integrations

- API Access Management

- Session management

- UI customisation

- Analytics

- Hooks and rules

- Custom services

- Web app integration

- Mobile app integration

- Workflows

- Inbound federation & Discovery (B2B)

Engineering & Design

- Full Stack Development

- User Experience

- UI Design

- DevOps

- Cloud Infrastructure

- Product Management

- Solution Architecture

- Technical Leadership

- Scrum


Our approach
Dedicated sessions to learn about;
Stakeholders for B2C, B2B, and B2E use cases
Existing solutions in scope for IAM
Metrics around user volumes and APIs
Tech stacks, services, systems involved
Existing user directories and other data sources
Integrations (marketing, partners, analytics, CRM, etc)
Workstreams to establish;
IAM requirements
Licensing options
Defining roadmap, milestones, and priorities
Required environments
Setting a PoC scope
Project plan & Governance
Environments
Solution architecture
We will partner with your in-house team on;
Implementation
Migrations
Integrations
Deployments
Testing
Go live support
Who are Okta?
Okta is one of the most trusted platforms to secure identities of everyone who interacts with your business, from customers to your workforce. More than 10,000 organizations trust Okta's software and APIs to sign in, authorize, and manage users. Okta provides one platform for all your identity authentication needs, creating a seamless and secure user experience. Okta also offers infinite ways to connect to your employees and customers. while keeping information and data secure.
Okta has a long history of leadership in identity and access management. Okta is recognized by industry analysts in key research areas for the further development of their Identity as a Service platform. Gartner recently recognized Okta as a Leader in the "Magic Quadrant for Access Management, 2020" for the fourth year in a row. Forrester has named Okta a leader in IAM solutions, ranking highest in 'Current Offering' and 'Strategy'.
The Okta Identity Cloud enables organizations to securely connect the right people to the right technologies at the right time. With over 6,000 pre-built integrations to applications and infrastructure providers, Okta customers can easily and securely use the best technologies for their business. Over 6,500 organizations, including 20th Century Fox, JetBlue, Nordstrom, Slack, Teach for America and Twilio, trust Okta to help protect the identities of their workforces and customers.


Workforce Identity
By combining Okta's Workforce Identity solutions to build the stack you need, we can bring security, scalability, reliability, and flexibility to your organisation.
Secure, intelligent access for your customers and workforce

One directory for all your users, groups, and devices

Extend modern identity to on-prem apps and protect your hybrid cloud

Server access controls as dynamic as your multi-cloud infrastructure

Adaptive Multi-Factor Authentication

Secure, intelligent access for your workforce and customers

APIs are the new shadow IT. Secure them ASAP to avoid API breaches.

Manage provisioning like a pro with easy-to-implement automation







Customer Identity
Build authentication and authorisation into any of your applications, services and platforms. We can leverage Okta for all your customer identity and access management use cases
Create secure, seamless customer experiences with strong user authentication

Manage provisioning like a pro with easy-to-implement automation

Extend modern identity to on-prem apps and protect your hybrid cloud

APIs are the new shadow IT. Secure them ASAP to avoid API breaches

Adaptive Multi-Factor Authentication

Secure, intelligent access for your customers and workforce

Collect, store, and manage user profile data at scale

Take the friction out of your partner and vendor relationships





Squareball and Okta
Squareball's core team offers Customer Identity and Workforce consultancy and implementation provided by our Certified Okta Consultants, Administrators, and Developers.
Our team works closely with Okta's Account Executives, Solution Engineers, Partner Managers, and Professional Services team to provide seamless service and implementation, tailored to your IAM needs.
As our partner, Okta brings valuable information and experience to our services. Our close relationship keeps us continually aligned with best practices and platform innovations. We stay up to date on data research and industry information, so that you have access to quality services and secure identity management systems. We bring this knowledge, experience, and advantage to all of our Okta engagements.
Our Certified Okta Team
The Squareball team have an excellent working relationship with Okta and this includes full alignment with the Okta Certification standards.
All engagements with you will include team members with the highest level of certification possible (Consultant and Developer).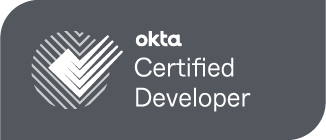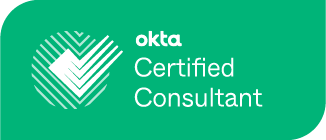 Okta Certified Consultant
Okta Certified Consultants are technically highly proficient at implementing the Okta service in a variety of configurations.
They also have extensive knowledge and experience scoping and implementing complex Okta integrations involving multi-forest and multi-domain environments, advanced single sign-on (SSO), and inbound federation with Okta.
Okta Certified Developer
Okta Certified Developers are technically highly proficient at building secure, seamless experiences using Okta APIs and SDKs.
They have proven understanding of authentication and authorization standards such as OpenID Connect (OIDC) and OAuth, as well as how Okta supports these standards for building authentication, flexible authorization, and role-base access control.
Developers also have experience configuring authorization with API Access Management and implementing Single Sign-On (SSO) with OIDC.
Why work with an Okta Partner?
Our daily engagement with Okta includes Solution Engineers, Service Delivery, Account Executives, Senior Management and Support. We bring insights regarding the Okta Product Roadmap, best practices, real world implementation references and hands-on experience across many different use cases, integrations and industry sectors.
We offer this experience in our capacity as Okta Partner for you to leverage during your own IAM, Customer Identity or Workforce strategy. This includes our role as Reseller as well as Solution Provider.
Squareball as Okta Reseller Partner
Our Okta partnership includes the ability to support with discovery, license requirements, pricing and provisioning. We work closely with Okta during the sales process to understand which Okta subscription is a good match for the given requirements. Squareball can then be your partner for provisioning the Okta tenant and continue the collaboration into integration and implementation for your app or solution, with our certified delivery team.
Take the next step toward IAM with us
We would be pleased to speak with you about your own objectives, strategy, challenges for IAM, Customer Identity or Workforce. Please get in touch using our contact form and we can schedule a call to hear about the use case and establish how we can best support you.