What is Kontent?
Kentico Kontent is a headless CMS, which is essentialy a "serverside only" content management system (CMS). It is a dedicated content store that is displayed on any site, channel or device using APIs. Kentico deliver this platform in the cloud and is known as Content as a Service.
This differs from a "traditional" CMS where the data, tech stack and management are tied together in one solution (such as Squarespace or Wordpress).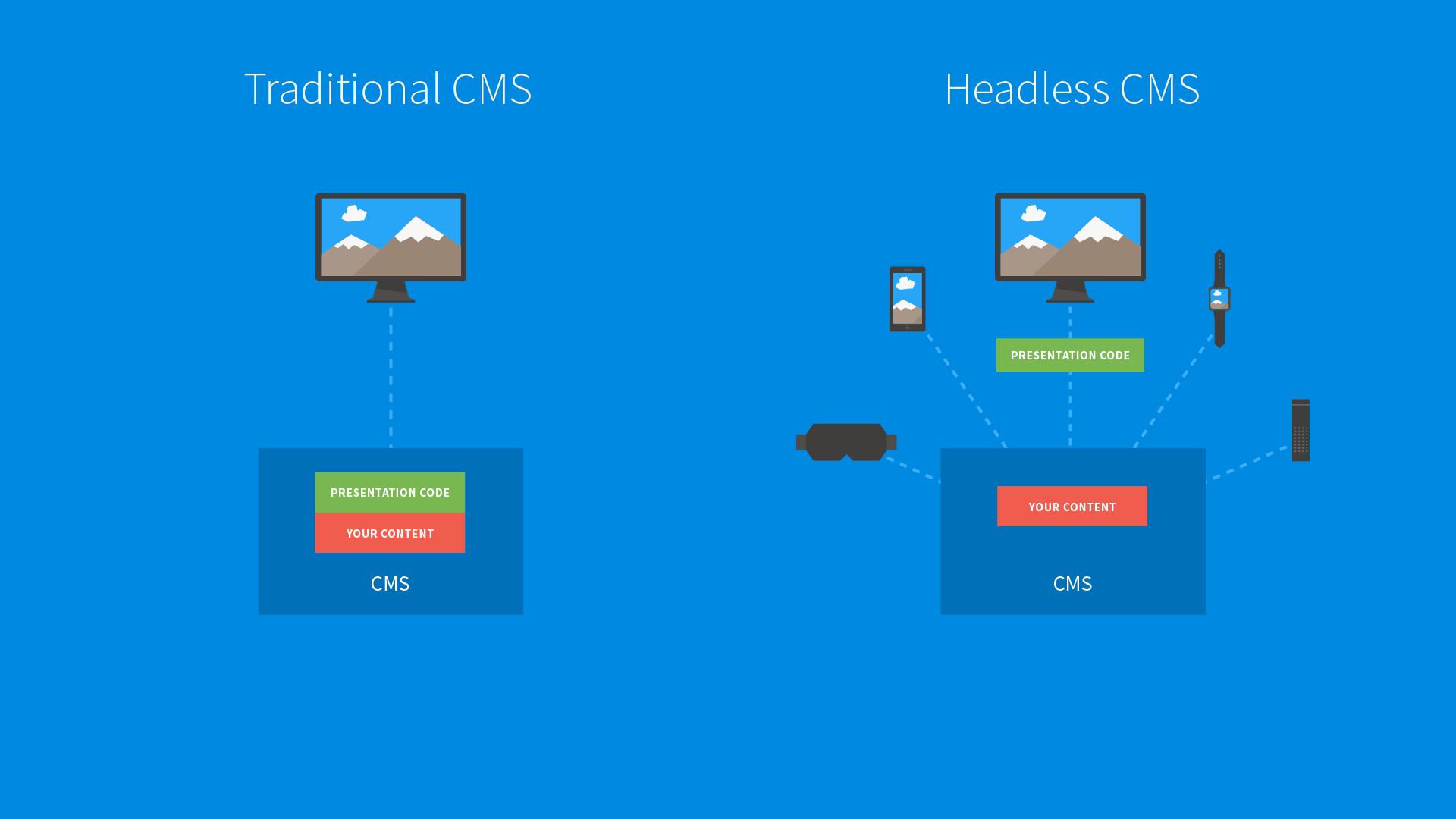 Our Partnership with Kentico
We have been official partners with Kentico since 2007, working on Kentico CMS, EMS and now Kontent. The working relationship includes providing software extensions and other components for their products as well as forming part of the presentation team at Kentico conferences from time to time.
When to Choose Content as a Service
Not all solutions we build will include Content as a Service as part of the architecture. We'll assess your requirements, desired technologies, roadmap and stakeholder input to help make the right choice. Here are a few reasons we may uncover during the evaluation;
Separating presentation layer from your data and logic layer. It allows you to structure your content to make new projects easier for future proofing as well as when re-branding one or more channels, there are literally no technical changes required within the CMS.
Scalability: Since the back-end and front-end are separated, caching and static site generation options (such as Gatsby) area easiily achievable
Ease for editors to learn and use – We often hear from customers how easy and fast they find it is to manage content compared to traditional CMS systems. The editor interface is clean and simple focusing on just the content and hides the dev settings.
Automatic updates: Running in the cloud means that updates are applied by Kentico and incur now downtime for you.
Content First
Our approach at Squareball puts "Content First" wherever possible. This involves the use of content to define the layout and elements in a design, rather than the other way around. Our team can therefore avoid placeholder text and images and deliver meaningful and fit-for-purpose designs and UIs that can be tested early.
Kentico Kontent is a key part of this process, allowing our team to collaborate with you from Day 1 and define all the structures and copy needed for your website or product.